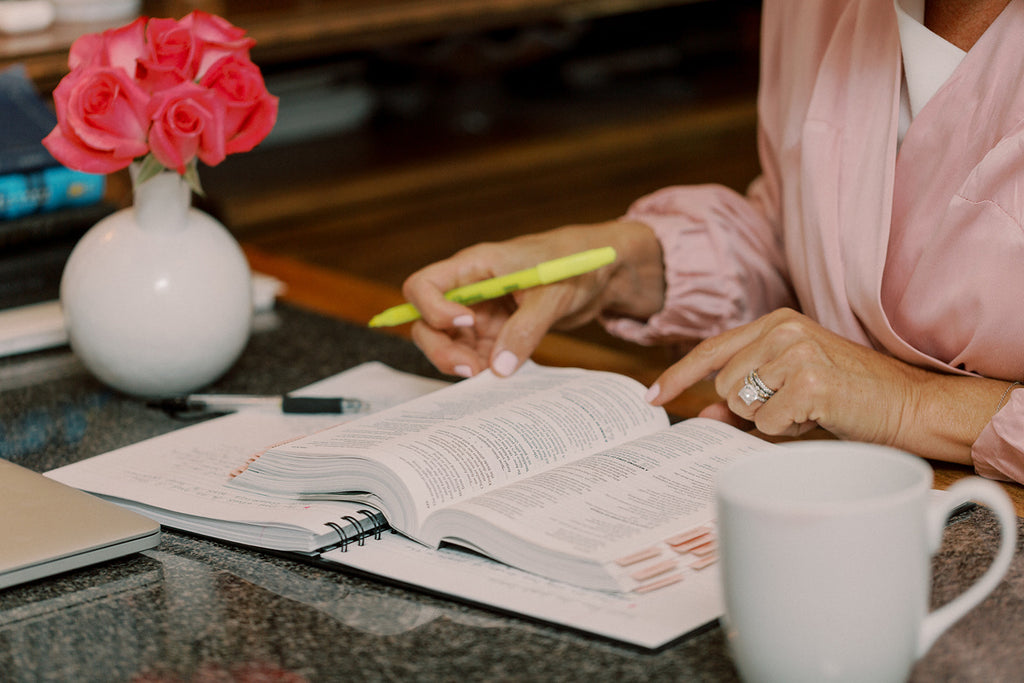 Many of the greatest moments of my life have been spent right here in my studio. At my desk, in the early morning hours, with my coffee, Bibles, and notebook... 
This praying-journaling practice began in 2017 during the realization of my son's drug addiction. Then, it carried me through my brain aneurysm rupture recovery, Covid, and my 2nd brain aneurysm. What began as a desperate attempt to steady myself through terror and anguish; has now become the greatest joy of my life.
It led me to find God where He always was. 
It taught me to trust, surrender, and listen. 
I will never forget how He met me in my fear, comforted me in my pain, and strengthened me in my weakness. He taught me to put Him first,  and trust His word. Every day, I am learning more about who He is, and am more amazed by His love and forgiveness. 
I never knew that life could be so sweet. 
I am no expert and I still have a long way to go. But I can say this: my pain was a portal to His presence. And, now I have peace. 
True. Deep. Unshakeable. Peace. 
I am finally content.
I see how God's plans were always good, and that He was always with me. And, I am convinced that what He has done for me, He can do for you. 
To God be the glory.
Delight yourself in the Lord and He will give you the desires of your heart. (Psalm 37:4)
(All photos by @carographystudios)

I sought the Lord and he answered me and delivered me from all of my fears. Those who look to Him are radiant, and their faces shall never be ashamed. (Psalm 34:4-5)
You make known to me the path of life; in your presence there is fullness of joy; at your right hand are pleasures forevermore. -Psalm 16:11
He brought me out into a broad place; He rescued me because He delighted in me. (Psalm 18:19) 
God is in the midst of her; she shall not be moved. God will help her when morning dawns. - Psalm 46:5
Be still and know that I am God. -Psalm 46:10