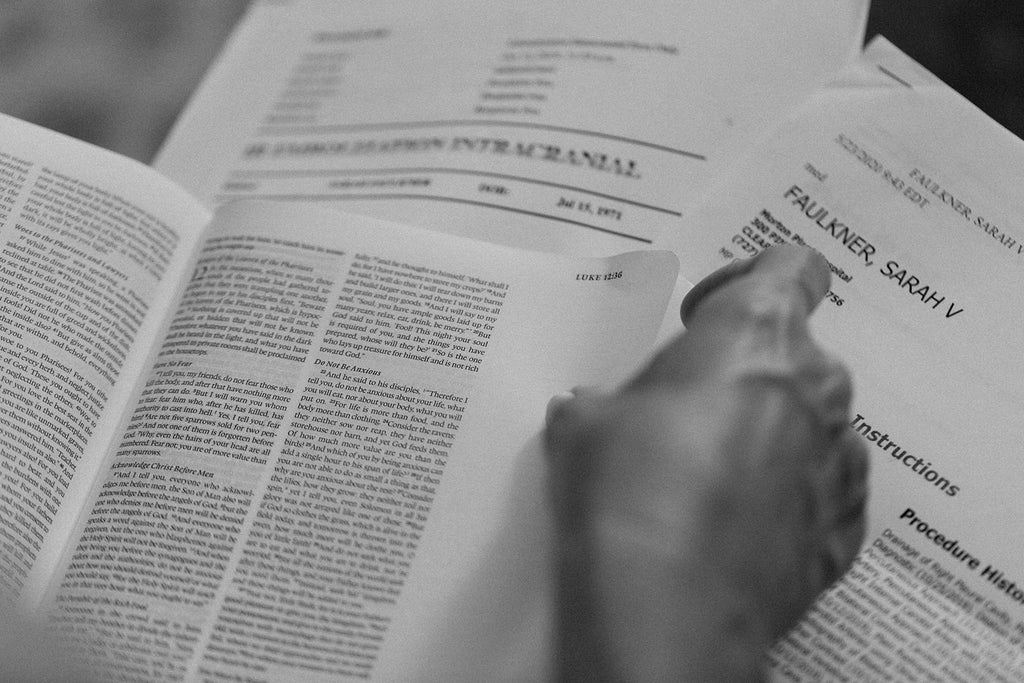 I keep my hospital records on my desk. They are a constant reminder of the life-threatening brain aneurysm rupture that I survived, and scientific proof of the modern-day-miracle that God performed in my life.  
Not that I would (or could) ever forget. 
The memory of the pain from that sudden and unexpected blood vessel bursting bursting in my brain has never left me. The neurological pain of that subarachnoid hemorrhage, the onset of vasospasms (when my brain tissue was beginning die), the surgery, weeks in the CCICU, and and the neuro-headache and nausea that followed me around for months  afterwards have made a lasting and life-altering impression on me.
I am alive, and I don't take it for granted.
God saved me. Jesus fought for me.
His grace was sufficient, and His power was made perfect in my weakness.
(2 Corinthians 12:9)
And, like God's word promises. 
When I lost my life, I found it. 
For whoever wishes to save his life will lose it;
but whoever loses his life for My sake will find it.
If we don't know how or what to pray for, it doesn't matter. He does our praying in and for us, making prayer out of our wordless sighs, and aching groans. He keeps us present before God. That's why we can be so sure that every detail in our lives of love for God is worked into something good.
- Romans 8:26, 28 (MSG)

The Lord will fight for you; you need only to be still.
Exodus 14:14
 But those who hope in the LORD will renew their strength. They will soar on wings like eagles; they will run and not grow weary, they will walk and not be faint.
(Photo by @carographystudios. Artwork by @shopjanessawait)