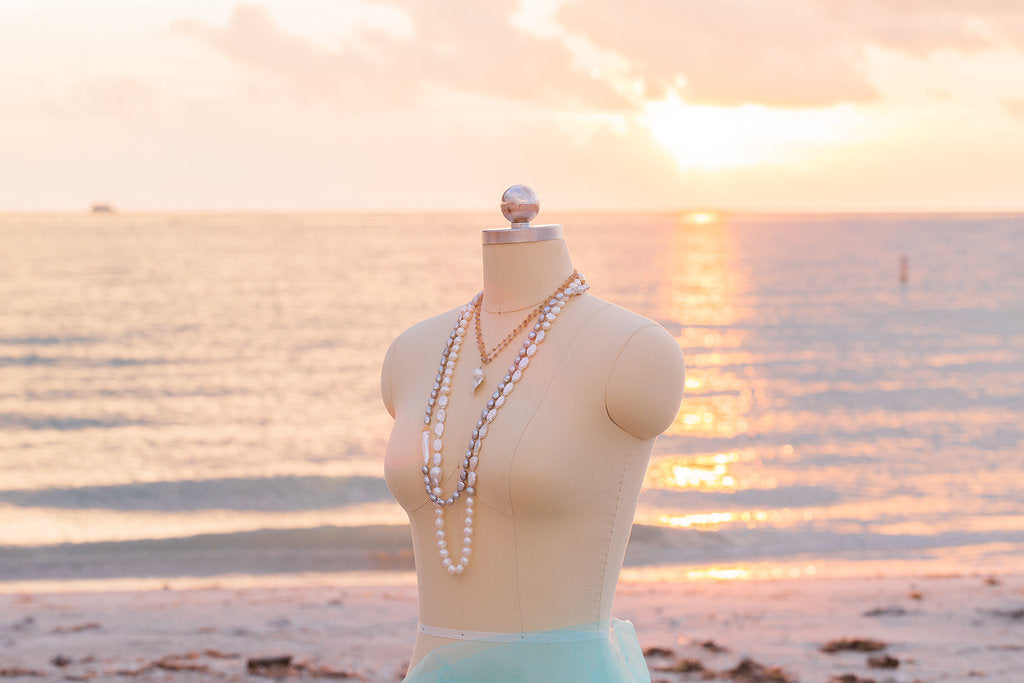 Welcome to the new MILK VELVET PEARLS site! 
We want to say a special thank you to Carography Studios for the incredible new photos. Check out what they had to say about MVP and the photography session in its entirety down below. 
http://www.carographystudios.com/blog/milkvelvetpearls


As seen in Carography Studios blog post:

I had the pleasure to meet and work with Sarah Faulkner, Owner and Designer of MILK VELVET PEARLS. Sarah is a Pearl Jewelry Artist based in Safety Harbor Florida and her designs are absolutely beautiful! The minute I started talking with her I knew we would create something very beautiful for her brand and Sarah had a vision for her photos that were immediately an Inspiration for me.
Sarah reminded me of my Mom in so many ways, the way she talks, her kindness, and elegance and her passion for pearls! The week of our photo shoot we had this terrible tropical storm that lasted the entire week but we decided not to cancel our portrait photography session in Clearwater Beach. The photo shoot turned out to be a perfectly beautiful afternoon at Sand Key Park. I could not be more happy with the results and today would like to share her beach headshots.
It has been a blessing for me being able to capture her heart with these images. Her pearls are a reflection of who she is and an inspire her brand MILK VELVET PEARLS. Thank you Sarah, for choosing Carography Studios for your professional headshots and beach photos!
Make sure you visit her Etsy Store and like her facebook page where you will find beautiful pearl Jewelry from this Incredible designer!
Vendors
Photography : Carography Studios  @carographystudios
Styling : Wendy Braswell  @wendibraswell
Hair & Makeup: Corine Potter  @corine_mua