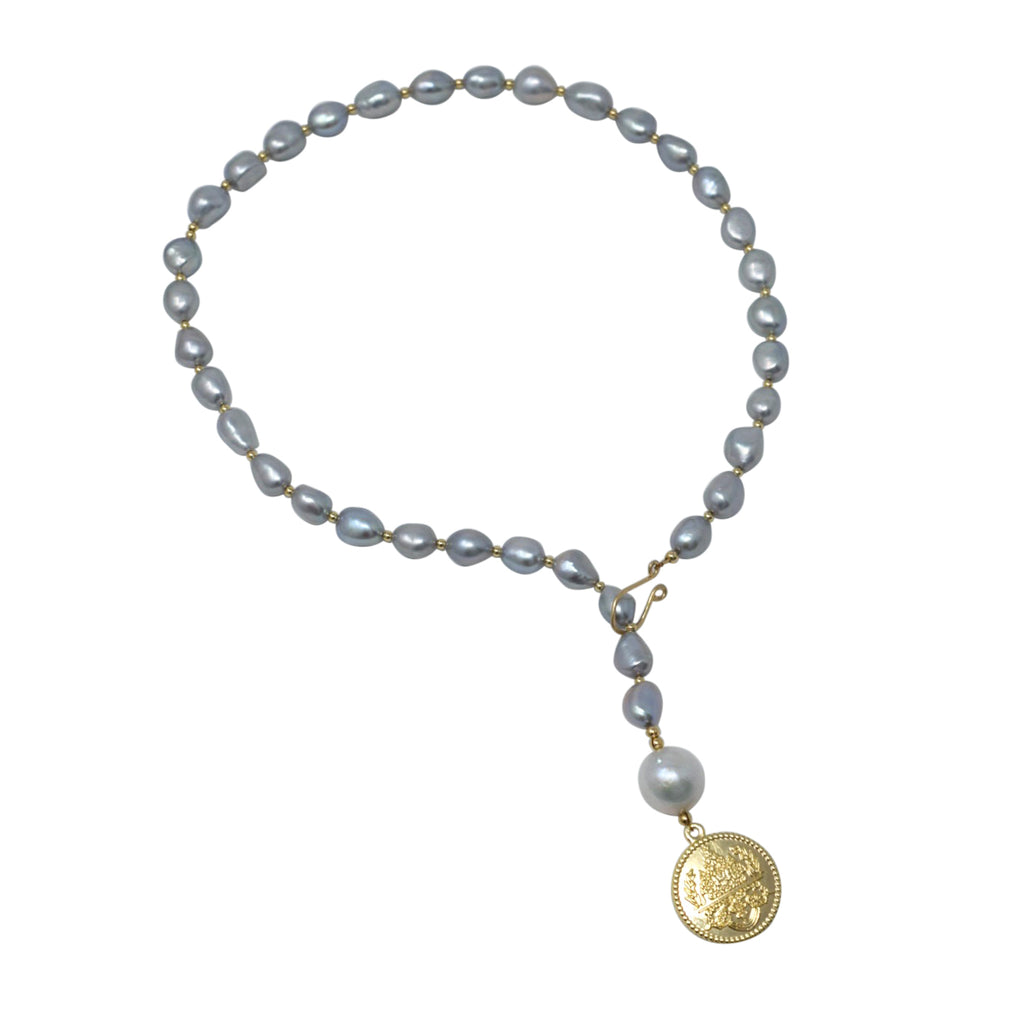 For wide open necklines and grateful hearts. 
For by grace you have been saved through faith and this is not by your own doing: it is the gift of God. -Ephesians 2:8
Materials
- 10-11 mm gray, lavender, or peacock black baroque freshwater pearls, gold filled beads, hand forged gold filled clasp, 15 mm white edison pearl, and gold plated coin pendant

Size
Approximately 21" long. 
** All jewelry is meticulously handmade by me. Orders arrive gift wrapped ready for giving. Please allow 1-3 business days for production.
Any questions?  Email me at Sarah@milkvelvetpearls.com