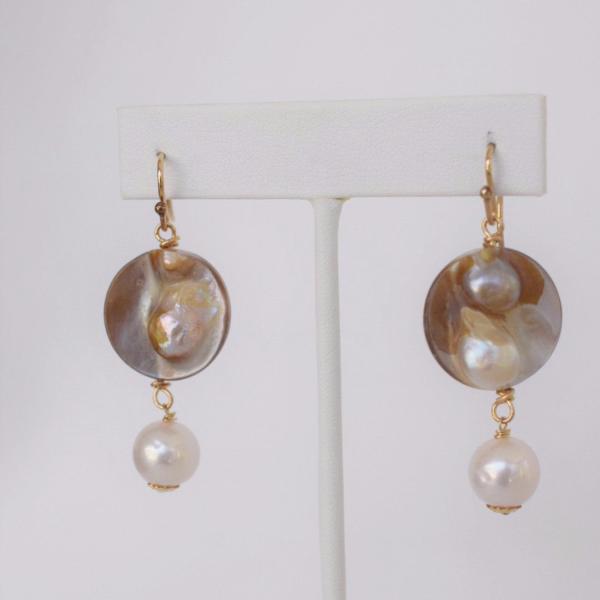 Make a statement with these Milk Velvet Pearls originals. Pearls attached to the inner surface of these shells emerge in iridescent tones of ivory, silver, champagne & bronze.  
Materials: 
20mm mother of pearl, 11-12 mm round ivory freshwater pearl, 14k gold filled wires

Length:
Approximately 2" long. 
Note: The mother of pearl shells are one-of-a-kind. Shapes & colors will vary slightly.